Dean Pomerleau's Web Site
Hello and welcome to my web site. It contains information about me, my family and my lifestyle. I'm a 41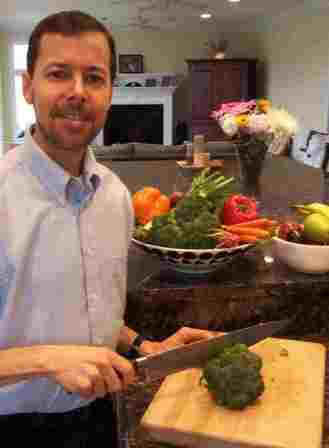 year old man who lives in a suburb of Pittsburgh, PA (USA). I'm happily married to my wife Terry, and together we are raising two wonderful children, Kyle (9 years old) and Kendall (7 years old). Here are some pictures of me and my family.
I'm an entrepreneur, with a company called AssistWare Technology that develops automotive collision avoidance technology, including a system to prevent crashes caused by driver drowsiness or inattention.
Since the age of 35, I've been a practitioner of a Calorie Restriction (CR) diet, the one intervention shown to dramatically extend lifespan in mammals. To learn more about CR, check out the CR Society.
To learn more about my practice of CR (including newspaper articles and videos), see this publicity page and the archives of the CR Society.
My eating habits are rather unusual, even for a CR practitioner. I'm a vegetarian, and I eat the same thing for my two daily meals, seven day's a week. This meal is extremely nutritious and satisfying for me.
In order to maximize my health and longevity, I also take exercise and supplements quite seriously.
The positive impact my lifestyle has had on my physiology can be clearly seen in my blood work. My photo history shows the changes my body has undergone since I began practicing CR.
Through reading and introspection, I've found what I believe to be a healthy approach to achieving success and balance in my life, based on a concrete list of strategies for living.
I have a rather unique hobby. I like to train tropical fish to perform amazing tricks. My star pupil is Albert, a Calico Fantail Goldfish. The Fish School website has pictures of Albert doing tricks, background on fish intelligence, a description of the training procedure, and even an order form so you can get a fish training kit of your very own!
Happy surfing, and have a great day!